Welcome to Cornerstone Surgery Center where our mission is to improve our patients' lifestyle through genuine, personal, professional care, resulting in the highest quality of vision possible.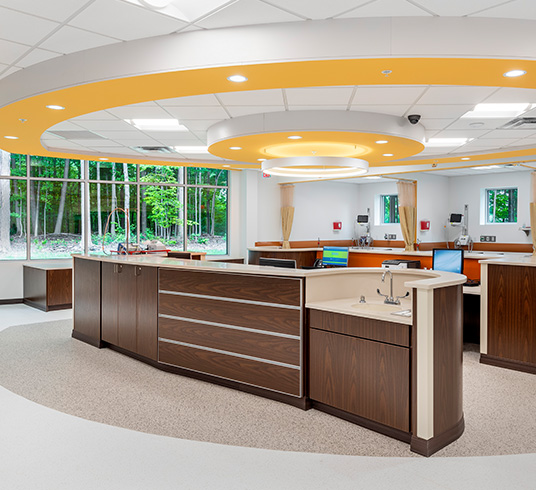 Our line of doctors have been providing eye care to the Greater Rochester area for over 50 years.
We are pleased that you have chosen to have your procedure at Cornerstone Surgery Center. We are committed to providing you with quality care in a pleasant, friendly, and comfortable environment. Cornerstone Surgery Center is a state-of-the-art Ambulatory Surgery Center.
As the only surgery center exclusively dedicated to advanced eye surgery, we pride ourselves on our total commitment to quality healthcare. You can expect that your doctor will have access to the most sophisticated eye surgery technology and equipment and be assisted by highly trained and dedicated staff.
The professional staff at Cornerstone Surgery Center include Board Certified Anesthesiologists, Certified Registered Nurse Anesthetists, Registered Nurses, Licensed Practical Nurses, Certified Surgical Technologists, and Certified Registered Central Service Technicians. Please do not hesitate to ask our staff any questions about your care. We are all here to help guide you through your surgical procedure.
I have been thinking how to put into words how thankful I am for Dr. Park and the staff at Cornerstone! I have been extremely nearsighted my whole life. I was told cataract surgery could restore my vision! I am now seeing 20/15 in both eyes. After 54 years of glasses and contacts this is a miracle and had has been life changing. God Bless Dr. Steven Park and his Staff! I cannot thank them enough.
I had cataracts in both eyes earlier in 2017. I could not see up close, without cheaters. The procedure itself was pretty quick and painless. And I have noticed the results in a short time period. Dr. Hanuch and the entire team did a wonderful job, from setting up to the procedure to follow-up. Excellent! I highly recommend the procedure and Cornerstone Eye Associates. They are all very professional, caring and do a great job following up. Five stars!
My highest commendation for Dr. Qian, who performed my cataract surgeries; at all points I felt assured that my outcome would be positive, and my questions were answered clearly and completely. Even amidst the complications of the pandemic the process of care was handled professionally and without delay. My vision is of utmost importance to me and I am very grateful to Dr. Qian, Dr. Beisheim, and staff at the Cornerstone facilities involved in my procedures for their attention to detail and professional skill.
RateMD.com Review
Cataract Patient
I am very pleased with my cataract surgery done by Dr. Omar Haunch. I would recommend him to anyone, Dr. Haunch takes his time to explain everything and answers all the questions you have. Also, the recovery was great. The rest the staff at Cornerstone Eye Associates was very nice and kind.
My cataract surgery went very well. I was very pleased with the personal care I received. The follow up visits were quick and easy. I'm seeing better now than I have in 20 years. I'm very happy.
Shannon B.
Cataract Patient